Essential oils are a mandate to a healthy life. If Essential oils and herbal oils are still a fancy term for you then we have got you covered. So, what is an essential oil? Essential oils are a type of oil that comes from plants and has a range of smells and effects. They are used as fragrances, body washes, and base ingredients in the production of cosmetics and other products. Essential oils can also be used to help with stress relief and relaxation
How do essential oils work?
Essential oils are commonly used in the practice of aromatherapy, in which they are inhaled by a variety of methods. Owing to the plethora of benefits it offers, aroma oil has gained a lot of popularity off late. Essential oils are not for consumption.
The limbic system plays a role in regulating many unconscious bodily functions such as breathing, heart rate, and blood pressure. Therefore, some argue that essential oils can have physical effects on our bodies. Inhaling perfume from essential oils stimulates parts of the limbic system and the parts of the brain involved in emotions, behaviors, smells, and long-term memory.
Health benefits of essential oils
If you are still wondering, why should you invest in natural oils then scroll down below:
It is estimated that 43% of people who have stress and anxiety use some form of alternative therapy to relieve their symptoms. Regarding aromatherapy, the initial studies are very positive. Many people advise that the aroma of some essential oils can be mixed with traditional remedies to treat anxiety and depression.
The smell of lavender oil improves women's sleep quality after childbirth and has been found in patients with heart disease. Aroma diffusers are known for their proven benefits to help insomniacs.
Essential oils are recommended to help fight inflammatory conditions. Some test-tube studies reveal that they have anti-inflammatory effects.
Orange essential oil
Orange essential oil is extracted from the juicy sweet orange and citrus Sinensis using ancient cold pressing methods. Orange essential oils are rich in citric acid, have a fresh and refreshing aroma, and are often used as a perfume oil to improve the environment.  Therefore, along with its seductive aroma, it is also effective in reducing stress and anxiety levels.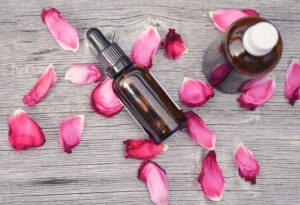 What are common types of essential oils and their uses?
Bergamot: Healing the skin and reducing anxiety
Chamomile: cold, fever, and nausea
Clove: Toothache and pain reliever
Eucalyptus: Eucalyptus oils act as a decongestant
Frankincense: Mood enhancer and stress reliever
Lavender: lavender oils are popular for their calming properties.
Lemon: A natural household cleaner and disinfectant
Oregano: Skin-Treatment
Peppermint: peppermint oil is best utilized to prevent flu and helps in boosting energy
Are Essential Oils Safe?
In many parts of the world, essential oils are safe if used properly. Poor-quality oils are also safe to use, although they may be less effective.
If you are taking essential oils, take them only under the direct supervision of your doctor or a certified aromatherapist.
Be careful when using essential oils around children, as many oils are not considered safe for children under 5 years of age. Some oils can cause physical and respiratory problems in the developing body.
Never apply oils for animals and always ask the veterinarian before using essential oils around the pet.
Talk to a certified aromatherapist to identify the oils that help you and determine their safety and side effects.
For topical use of the oil, first mix a few drops in the barrier substance (such as coconut oil), apply on small areas and observe and test the skin reactions. Some essential oils, such as bergamot, can cause skin hypersensitivity to direct sunlight. Be aware of the possible side effects.
Conclusion:
Thus, care of your health with the touch of nature with the help of essential oils. Utilize essential oils in the correct manner and see the mesmerizing health benefits.
[
Cautionary note:
 In all of the above cases please consult a practicing specialist & get checked before taking any medicines.]
Disclaimer: This article is only written for informational purposes only. Users must not view the content as medical advice in any way. Users are also required to 'NOT SELF MEDICATE' and always consult a practicing specialist before taking any medicines or undergoing any treatment. DivyaAyushCare and the author will not be responsible for any act or omission by the User arising from the User's interpretation of the content.