Health & Wellness
CBD and Hemp: 10 Indian Brands that are Responsible for the Rising Popularity of Hemp-Based Products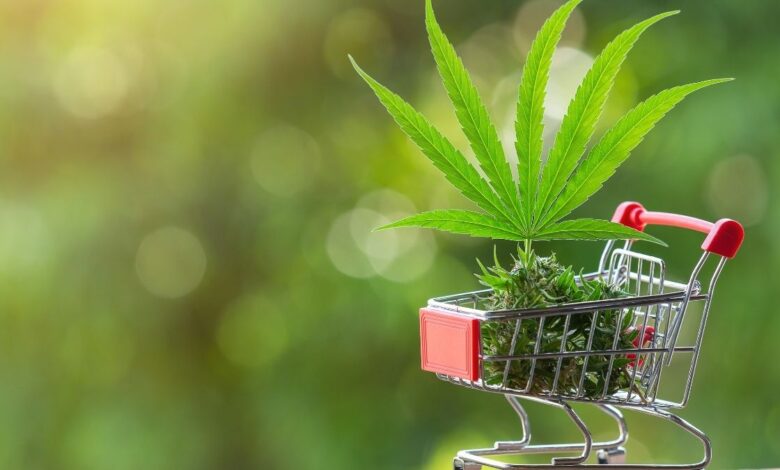 Hemp, often known as industrial hemp, is a Cannabis sativa species developed primarily for industrial use. This plant can be used to manufacture a variety of items.
The Vedas describe the industrial hemp plant as one of the five sacred plants in India.
Hemp is being used in clothes, paper, rope, textiles, biodegradable plastics, paint, insulation, biofuel, food, shoes, and animal feed, to name a few applications. Clothing manufactured from hemp textiles is robust, resilient, and lasts longer than similar fabrics. Hence for the above-mentioned reasons hemp products have gained a lot of importance off late. In case you are wondering where to find hemp products in India then you are at the right place. The hemp industry in India is rapidly growing and they helped many people with many amazing products.
Let's take a sneak-peek into the popular hemp companies in India.
Bombay Hemp Company (BOHECO), Mumbai
BOSCO, a well-known hemp brand in India, has achieved amazing long-term success in the Indian market. 'Educate, Cultivate, Elevate,' they say, and that is his formula for transforming industrial hemp into the power of the future. BOSCO also provides seeds and growing techniques to local farmers to help them cultivate the crop. Indeed, this company is a popular hempcrete in India.
Health Horizons, Delhi
Health Horizon is a Delhi-based company that produces consumer goods and is a GMP-certified, USFDA-approved hemp seed processor. They are a market leader in hemp products such as hemp seeds, hemp oil, and dietary supplements, as well as a wide range of non-hemp eco-friendly and nutritious everyday consumables.
Namrata Hemp Company, Bangalore
Namrata Hemp Company, often known as NHCO, is a Bangalore-based start-up founded in 2016. Namrata hemp is a well-known hemp company in India. They offer toxic-free, biodegradable products and have a strong and active corporate responsibility strategy. Additionally, raise awareness in India about industrial hemp.
Hempsters, Hyderabad
Hempster is a company established in Hyderabad that focuses on hemp-based products such as shower gel, cream, face wash, hair oils, massage oils, soap, hemp milk, and more. It is the first hemp-based body care line in India.
Satliva, Bangalore
Satliva is situated in Bangalore but claims to get its raw ingredients in the Himalayan foothills. It provides a chemical-free hemp-based product. The best is nature Face creams, body butter, soaps, shampoo bars, hair creams, hair oils, and other products are sold under this company's motto of "nourishment."
Vedi, Bhubaneshwar
Vedi offers a variety of Ayurvedic, hemp-based, and cannabis-based products to help you enhance your health and lifestyle. Ayurvedic medications are made from high-quality industrial hemp or cannabis.
GreenJams, Vizag
From the above list, this is a wholly new and distinct industrial hemp enterprise. GreenJams is developing 'Hempcrete,' a hemp-based concrete that can be used in construction. Others are incorporating hemp into their lifestyles and creating Hemp-friendly environments.
India Hemp and Co.
A Bangalore-based company founded by two sisters to promote hemp as a healthy and natural alternative to commonly consumed foods. Hemp is nutritious as well as beneficial to the environment, as it absorbs CO2 and acts as a deforestation tool. In terms of nutrition, clothing, and personal care, hemp promotes an extremely healthy lifestyle.
India Hemp Organics
This company provides us with the best organic hemp seeds, hemp oil, and hemp protein powders. They also want to launch a revolution by educating people about hemp and its benefits.
Hemp Republic Telangana
Located in Telangana, this company has gained popularity for curating hempcretes. Lots of hemp lovers flock to their website to purchase hemp products.
Conclusion
Thus, the above companies will help you find hemp at an affordable pricing. Many individuals get Hemp, CBD, and Marijuana mixed up. In comparison to marijuana, hemp has a very low THC content. These hemp businesses are changing our way of life and the environment. Industrial hemp is developing a name for itself in the Indian market, and hemp products make the country more sustainable.
Cautionary note:
In all of the above cases please consult a doctor or medical practitioner & get checked before taking any medicines.
Disclaimer:
All the information on this website – www.divyaayushcare.com – is published in good faith and for general information purposes only. Users must not view the content as medical advice in any way. Users are also required to 'NOT SELF MEDICATE' and always consult a practicing specialist before taking any medicines or undergoing any treatment. Divyaayushcare.com does not make any warranties about the completeness, reliability, and accuracy of this information. Any action you take upon the information you find on this website (divyaayushcare.com), is strictly at your own risk. Divyaayushcare.com will not be liable for any losses and/or damages in connection with the use of our website. DivyaAyushCare and the author will not be responsible for any act or omission by the User arising from the User's interpretation of the content.