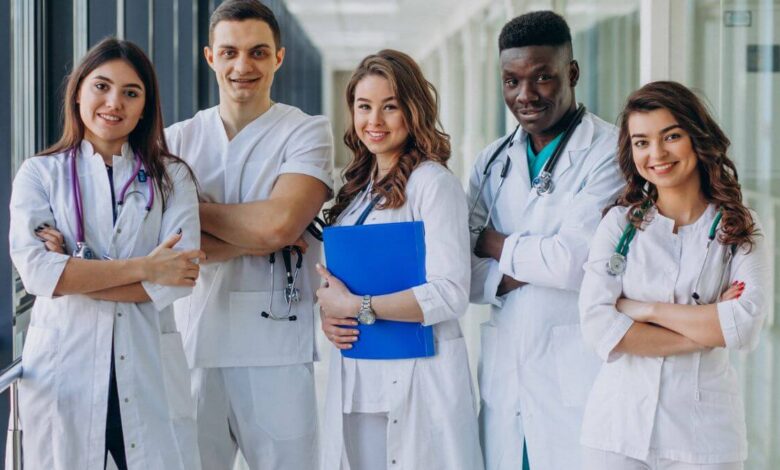 Introduction 
A. Summarizing Siddha medicine briefly:
Siddha medicine is an ancient practice with its origins in Southern India. It has been around for about 5000 years, making it one of the world's oldest medicinal practices. Siddha medicine is based on the premise that a healthy body can heal itself and that mental, emotional, and spiritual balance is essential to well-being. Herbs, minerals, and metals are all used to treat a wide range of illnesses in this medical practice.
B. The function of a Siddha:
A Siddha practitioner, or Siddhar, is a medical expert who uses Siddha techniques. They are accountable for making medical diagnoses and administering Siddha treatments to patients. They take into account the patient's psychological and spiritual health as well as their bodily health when treating them. Marma therapy is also practiced, which involves the manipulation of acupressure points thought to be linked to energy meridians.
C. Value of Accreditation and Training:
The only ways to legally practice Siddha are after completing the required training and receiving official certification. It makes sure doctors have the abilities to treat their patients in a safe and effective way. It also aids in preserving the authenticity and efficacy of Siddha treatment. Credibility and recognition are essential for practitioners to gain the trust of their patients and advance in their careers as Siddha doctors, both of which can be achieved through training and certification.
Education and Training 
A. Brief summary of what it takes to earn a Siddha practitioner's degree:
A 12th-grade science pass is the minimum requirement for entry into a five-and-a-half-year Siddha medical program, after which a practitioner can proclaim themselves fully qualified. The program combines theoretical study with practical experience. After finishing the program, students must take and pass a license exam to enter the field of Siddha practice.
B. An explanation of the Siddha medical education options:
Multiple schools in India provide Siddha medical degree programs. The goal of these courses is to help students master the foundational concepts and practical skills of Siddha medicine. Anatomy, physiology, pharmacy, and marma treatment are only few of the topics covered.
C. Focus on the value of apprenticeship and internship programs:
It is essential to learn the Siddha arts through an apprenticeship or other hands-on method. Under the guidance of licensed professionals, students should obtain experience making diagnoses and providing care to real patients. By doing so, they can get the knowledge and experience to successfully practice Siddha medicine on their own. Students can gain insight into the real-world applications of Siddha medicine through exposure to a variety of patient cases during their apprenticeship.
Certification 
A. Methods for Siddha practitioners to become licensed:
After earning an accredited degree in Siddha medicine, candidates must demonstrate competency by passing a certification exam. This evaluation is often performed by a state government or a professional body to determine whether or not an applicant has the necessary knowledge and experience to practice Siddha medicine. In order to practice Siddha medicine, one must first take and pass an examination.
B. Certifications and their respective agencies are discussed:
The Central Council of Indian Medicine is responsible for regulating the licensing of Siddha doctors in the country of India (CCIM). This group is in charge of establishing guidelines for training programs and giving out licenses.
C. Advice for continuing one's education and keeping one's certification:
Certified Siddha professionals must keep their credentials current through ongoing training. Keeping up with the newest advances in Siddha medicine may necessitate additional study or attendance at conferences and workshops. In addition, professionals must renew their license every few years, which often necessitates either retaking an exam or proving they have completed the necessary hours of continuing education.
Career Outlook and Opportunities 
A. Survey of the Employment Situation for Siddha Professionals
In India, the need for Siddha practitioners is on the rise due to the increasing popularity of complementary and alternative medicine. In rural areas and smaller cities, where conventional medical treatment is scarce, there is a great demand for Siddha practitioners. As an alternative, Siddha practitioners can seek work in healthcare facilities.
B. The several types of Siddha-related careers are discussed:
Siddha practitioners can find work in a wide range of settings, from hospitals and clinics to private practices. Siddha doctors can specialize in many areas of medicine, including pediatrics, geriatrics, and mental health, among others. Some medical professionals may choose to teach the Siddha medical system at regional universities and colleges.
C. A guide to establishing a private practice and managing a business as a Siddha healer:
The decision to pursue a career as a Siddha practitioner in private practice can be both personally and monetarily satisfying. Independent practice gives professionals the freedom to manage their own time, charge what they deem appropriate, and attract and retain a steady clientele. However, one must also possess business savvy and an entrepreneurial spirit. Accounting, taxation, and insurance are just some of the legal and financial considerations that practitioners must be familiar with. In addition, they need to advertise their services successfully to bring in new clients.
Conclusion 
A. Here is a quick review of everything you need to do to become a Siddha:
An undergraduate degree in Siddha medicine, successful completion of a license exam, and certification from an appropriate body are all required steps on the path to becoming a Siddha healer. Keeping up with the newest discoveries in Siddha medicine requires not just initial training but also ongoing study and certification.
B. The value of education and credentials is emphasized once again.
It is essential that Siddha practitioners obtain the appropriate training and certification to guarantee that they have the abilities necessary to give patients with safe and effective care. It safeguards the general populace by making professionals answerable for their conduct and subject to regulation.
C. Career advice for those interested in Siddha medicine:
If you're interested in complementary or alternative medicine, a career in Siddha medicine could be a great fit for you. It's a chance to lend a hand to those in need by encouraging wellness on all levels. A Siddha practitioner is in high demand because of the current interest in complementary and alternative medicine.