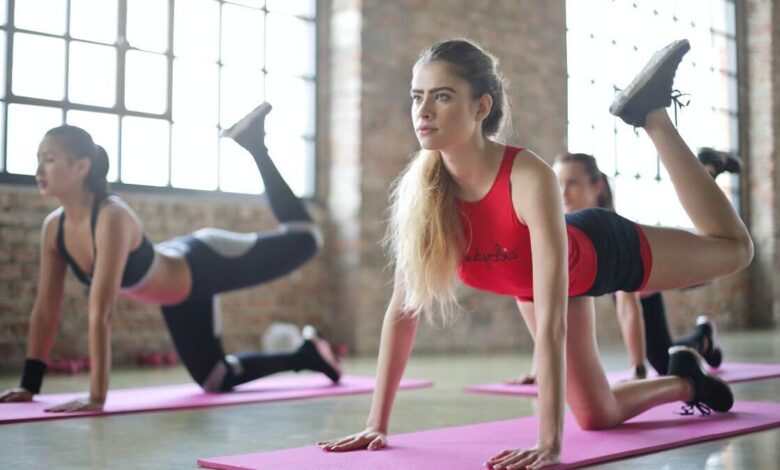 It's like a dream of having a flat and toned belly. Having a flat belly is a sign of good health and also enhances your look. We all know, achieving a flat belly is not easy. It needs a consistent workout along with healthy food habits is your best bet to get a dream belly.
By doing these 3 exercises regularly, your belly fat will burn and you will get an attractive body shape.
The extra fat stored around the stomach makes your body look untidy. Also, this fat can be very harmful to your health. Due to excess weight, the movement of your body slows down, you spend time doing any work and due to this, your metabolism slows down. Due to weight gain, certain diseases can also upsurge. This can lead to heart-related diseases such as increased cholesterol, heart attack, blood pressure problems, etc. So, make your body healthy from now on and try to reduce your obesity.
3 Exercises to reduce belly fat
Let us know which exercises you can do to reduce your belly fat so that you can get a slim belly-
Plank Exercise
Doing plank exercise regularly, there is a strain on your core muscles, which burns the fat there. Also, by doing plank exercise, the arms of your hands become strong.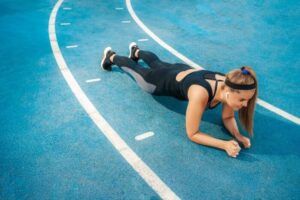 How to do plank exercise
For this exercise, you lay a mat.
Then lie flat on this mat on your stomach.
After this, you come into a push-up position.
Then you place your arms on the ground including the elbows of both your hands.
Now keep your whole body in a straight line, taking force with your hands, and keep the body in the air.
Your toes will be on the ground, as you can see in the photo.
Stay in this state for some time, after that it becomes normal.
Burpee Exercise
Burpee is a full-body workout. By doing this your whole-body workout is done. By doing this your belly fat burns faster and blood circulation improves. Also, your lungs become strong.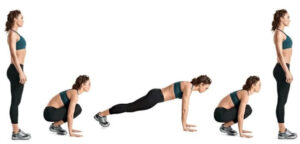 How to do Burpee Exercise-
To do this exercise, you lay a mat.
Then come to the pushup position first on the mat.
Now try hitting 2 pushups.
After this, take force with your hands, bring the dice to the feet and stand up.
Now jump with your hands up in the air.
Then come into the squat position.
After this, by doing 1 squat, come into push-up position.
Repeat this action 10 times then come back to the normal position.
Mountain Climbing Exercise
Practicing this exercise has a direct effect on your belly as it involves climbing in a pushup position on your stomach, which works your core muscles and slims your belly.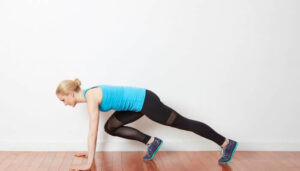 How to do mountain climbing exercise
To do this exercise, you lay a mat.
Then lie down straight on the mat on your stomach.
Now make a pushup position.
After this try to keep your core tight.
You will keep your foot straight on the ground with your knee bent.
After that take this leg back.
This leg will be near your chest and your whole body will be in a straight line.
As you can see in the photo.
Then you repeat the same action with the other leg.
You keep doing mountain climbing for 2 minutes.
Then go back to normal.
Conclusion
By doing these exercises regularly in the morning, your belly fat is reduced rapidly. Do this under the supervision of a fitness trainer. If you are undergoing any serious treatment or have any injury around the abdomen, then you should stay away from these exercises.