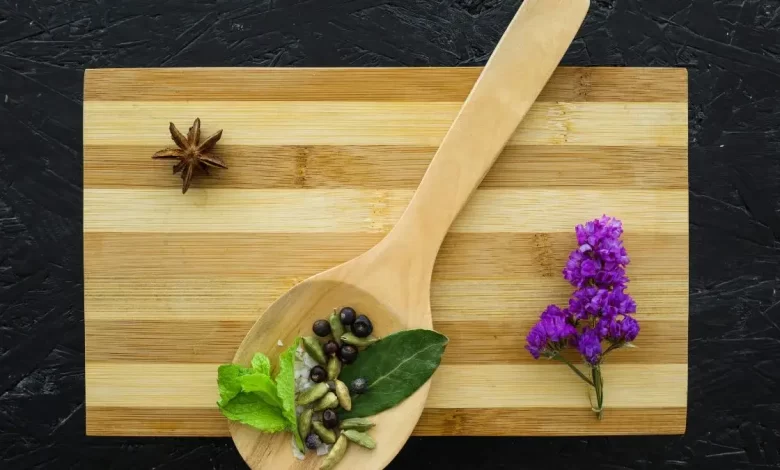 Do you know the magic of combining lavender and peppermint essential oils? It can work like a wonder for your health and other benefits. Peppermint oil is basically known to increase the concentration power, simultaneously, lavender oil is known for relaxation and calmness. Then why not try using them together? Here are some tips and benefits of combining lavender and peppermint essential oils for maximum effect.
The combination of lavender oil and peppermint oil is heavenly. The combination of both essential oils works wonderfully and has various natural health and wellness benefits.
I always have lavender and peppermint oil on hand because of their wonderful effects. If you don't use any essential oil, then it is just like normal oil for others. But once you start using it, you will realise its various effects. I think every house should have them. But for some cases, DivyaAyushCare suggests consulting with your physician.
Also Read:
What Happens If You Combine Peppermint and Essential Oils?
To get your day started on the right foot, try diffusing some refreshing peppermint essential oil. The calming aroma of lavender essential oil is perfect for winding down before bed. Is it possible to combine these fragrances, though? The results are truly remarkable. So let's start to find out what are the advantages of lavender essential oil and peppermint essential oil.
Advantages of Lavender Essential Oil
Lavender essential oil, or Lavandula angustifolia, is known for being the most valuable of all supportive oils. It's wonderful for the skin and calms the nervous system. Below are some advantages of lavender essential oil, which are as follows:
Relieves swelling and pain

help with cuts, stings, and burns

Balances emotions

Gives confidence and power

The healing power of infections
Advantages of Peppermint Essential Oil
The minty scent of peppermint essential oil, or Mentha piperita, is soothing and refreshing. The advantages of peppermint essential oil are as follows:
Helps to reduce congestion

Helps in the digestive process

Improves blood circulation

Relaxes aching muscles and relieves stiff joints

Supports healthy energy levels
Best 10 Benefits of Lavender Essential Oil and Peppermint Essential Oil – How to Use It
Below I have mentioned how the combination of lavender oil and peppermint oil can be used:-
Natural Air Refresher
The combination of lavender and peppermint oils works like a natural air freshener. We can keep its combination in a diffuser for a better refreshing environment at home. For a naturally uplifting and refreshing environment, diffuse the oil in equal parts (4 drops of lavender and 4 drops of peppermint) and let it run for about an hour.
Soothes a Sunburn
During the summer season, most of us get affected by sunburn. The application of a mixture of lavender and peppermint oils with aloe vera gel on the affected area helps in soothing the sunburn.
It provides you with immediate cooling relief and helps in fast healing. Try to store aloe vera gel in the fridge, you will feel fresh and cool when you apply it.
Bug Bite Relief
Roll-on bug repellents in convenient roller bottles are a lifesaver for those times when you get an itchy or a bug bite. Fill a 10 ml roller bottle halfway with jojoba oil and add 5 drops each of lavender and peppermint essential oils (or favorite carrier oil). Roll the bite area in a circular motion.
Taking a Soothing Foot Bath
For taking a soothing foot bath, the mixture of lavender and peppermint oils is really a good combination. Add the mixture together of 2 drops each (lavender oil and peppermint oil) and 1 teaspoon of jojoba oil. Blend in a quarter cup of Epsom salt. Add enough hot water (about 8-10 cups) to a foot basin to accommodate the salt mixture, and then dip your feet in. Allow 15 minutes for your feet to soak. After applying foot lotion, one of my favorite aftercare things is to cover up with cozy socks.
Roll-On Headache Reliever
Debilitating headaches always seem to strike at the worst possible times. The combination of lavender and peppermint essential oils can help reduce headaches. Consult with your doctor if needed.
These two oils have been studied and found to have similar effects on relieving headaches. The best way is to diffuse these oils at home and can rub them on your temples and neck. If you suffer from headaches, try one of these oils.
Keep it in a roller bottle, and you can apply the Peppermint and Lavender essential oils combo to your temples, forehead, behind the ears, and the back of the neck area.
Support for Digestion
It's likely that, like most people, you don't give your digestive system much thought unless something goes wrong with it. But did you know that there are some easy ways to support your digestive health with natural ingredients?
Two of my favorite essential oils for improving digestion are peppermint and lavender essential oil.
You can use either as a massage oil to help your digestive system. For better results, add cardamom essential oil for an even more potent digestive blend.
Boosting Your Mood
Aromatherapy can be enjoyed anywhere by using a diffuser necklace. A single drop of oil is all that's needed to fill a terracotta pendant, so if I want to use a blend on it, I mix it up in a small vial first.
I mix one drop each of lavender and peppermint in the vial by swirling it, and then I apply the resulting liquid to the necklace. Remember to include a label on the vial. Inhale the aroma of this vibrant synergistic blend throughout the day.
Relieving Pain
A mixture of lavender and peppermint oils works to relieve pain. Mix it together with jojoba oil or with your favorite carrier oil. Apply pressure on the bite and roll the affected area. Dilute by 5%.
Clean Breathing
You can make an aromatherapy inhaler to aid in breathing and support respiratory health. Place a cotton wick in an essential oil inhaler and add 6 drops each of lavender and peppermint oil. Inhale the fragrance deeply before applying.
Relief from Allergies and Sinuses
Lavender, peppermint, and lemon are popular combinations of essential oils which help in managing allergies. You can use the two together, or you can add some lemon oil to make a trio. Put five drops of each oil in the trio into an aromatherapy inhaler and use it whenever you feel the need.
Conclusion
I hope you found out how to use a combination of lavender and peppermint essential oils in various ways to get the maximum benefits of using them together.
Disclaimer: This article is only written for basic and general informational purposes only. The Statements contained here have not been evaluated by the FDA and neither the efficacy of these products has been confirmed by FDA-approved research. All information presented here is not meant as a substitute for or alternative to information from health care practitioners. There's no guarantee of specific results and the results can vary. Users must not view the content as medical advice in any way. Users are also required to 'NOT SELF-MEDICATE' and always consult your health care professional before taking any medicines or undergoing any treatment. DivyaAyushCare and the author will not be responsible for any act or omission by the User arising from the User's interpretation of the content.
More Blog: